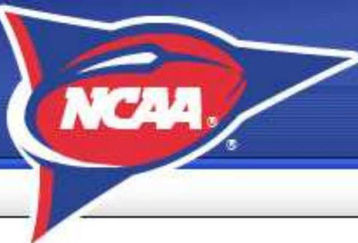 Unreal. This Saturday September 12th..biggest game of the season in my eyes. The game everybody is talking about. USC @ Ohio State. People are planning parties around it..I can't tell you how many times I've been asked,, "Ty- what you got going for the game?" I kick some dirt around..avoid eye contact..mumbled something. ?What was that?" they ask. I have to go to stupid ass wedding reception!! That's what I said. And I'm pissed about it. And its not like the groom isn't a sports guy, he is a huge Buckeye fan. His dog is named Brutus…original. Him and 20,000 other dogs in Ohio. But the bride isn't so nice.
They made a mistake and planned it on this date. But she wouldn't let him change it once it was set. "We get married that day..or we don't get married at all." Enjoy that till death do you part, bud. The kicker.?? Anyone caught bringing in a TV or anything of the sort..will be kindly be asked to leave. Good news for us..the hall is right next door to a bar. Where do you think we will be from 8 to 11:30??? The only time I'll be back is when I need another cocktail. Either way..nothing is stopping me from watching this game.

Now on to what I do best. College Football. A game of passion and honor. When Shoe was looking for people to contribute to The Inside Handshake, I told him I know about one thing- College Football. I said I can break down the big games of the week, give out some stats and even some picks. I've had a lot of success throughout the years betting on this sport..so I thought it would be nice to give out some plays to share with our readers. Now I'm giving you guys the whole cow, but I'll cut off some nice juicy steaks for you. Here it goes.
Clemson @ Georgia Tech (-5.5) Thursday Night ESPN
Clemson was lucky to keep it close with Tech last year in Dabo Sweeney's first game as interim coach. They played with a ton of emotion and got some lucky turnovers and stayed in it. They do bring back the electric CJ Soiller and a highly touted recruit Willy Korn takes over for Cullen Harper. But Tech brings back 18 starters including all 3 backs and Nesbitt their dual-thread QB. I have Jon Dwyer as a dark horse Heisman candidate and should be invited in Tech can win the ACC. Last year he had 200 carries for 1395 yards, 12 TD and an outstanding 7 yards per carry! Last year the Tech D held a great Clemson running back tandem Davis and Spiller to 24 carries for 51 yards (2.13 per) and they return 8 starters. Plus this game is a national TV game at home..I like Tech to take care of business and win this one by a couple touchdowns. Take GEORGIA TECH and try to get the line under 6..I don't see it moving down tomorrow.
South Carolina (38) @ Georgia (-7)
This one is Saturday night on The Duece. Everybody knows the guys Georgia lost last year..Stafford and Moreno. They also lost Massaquoi, who was a very good receiver who keep defenses from loading up on AJ Green (who is going to be great). They really struggled on offense vs. a decent OK State defense. I think South Carolina's defense is faster and better and Georgia held an OK State offense that averaged 500 yards a game last year to just 307 last week. I think both offenses struggle to move the ball and if they do get close, I see them having to settle for field goal opportunities. I like the UNDER in this one.
UCLA @ Tennessee (-9)
Saturday @ 4 on ESPN. Two coaches in this one who are no stranger to controversy. Newheisel in his second year brings a lot of starters back and he is so good with his quarterbacks when he has all summer with them. Tennessee struggled early and then ended up destroying W. Kentucky last week. It means little. I'll take UCLA on road with the points..10 would look real good..it's a 9 right now, but I wouldn't be shocked to see the Bruins win this one outright.
Notre Dame (-3) @ Michigan
Neither team was tested last week as both cruised to home victories over Nevada and W. Michigan. I think that Jimmy Clausen in his 3rd year is going to have a breakout season. He returns 4 linemen plus the other guy (Paul Duncan) is an experienced senior with 18 career starts. He should have time to throw and he has some weapons in Armando Allen, Golden Tate and Michael Floyd. This will be the first big game for true frosh Tate Forcier for Michigan, who knows how he will react. I like another road team..NOTRE DAME goes into the Big House and takes care of the Weasels.
USC (-7) @ Ohio State
The Big One. I wanted to know the last time a team came into the Horseshoe and was a whole touchdown favored. Michigan was a 5 point favorite the year they lost to Texas in the Rose Bowl..the Bucks won that one 37-21 on their way to the Alamo Bowl. But a whole touchdown?? I went through season by season…I was back into 1994 and said this is crazy..5 more years and I'm calling it. But on November 21, 1992, Michigan came into the Shoe and was a 7 point favorite. The Bucks played them to a 13-13 tie. So not much of a track record, but that just tells you how highly thought of these Trojans are. They bring a true frosh into the Shoe in his 2nd career start. He will never hear noise like this. I love the Bucks D-Line..not concerned about the Navy game, this is still a young team. I'm scared, but I don't want the points, don't need the points, I like the BUCKEYES to DEFEND the Shoe, The Big 10, and take care of business vs. the Trojans. I got a little excited there, I will be taking the points, but the value on the money line is great.
A couple other games I like but won't have the space to write about on here…
VIRGINIA TECH -19 vs. Marshall
PITT -10 @ Buffalo
VANDY + 14.5 @ LSU
MISS ST +14 @ Auburn
Alright. Everyone have a great weekend. Enjoy the games. Look for me weekly around Wednesday or Thursday.
Tyler